Worship
Whether you're a lifelong Lutheran, a former something else, or a seeker looking for more to life, we invite you to worship with us!

Why do we worship? Because this is where we encounter God who blesses us with good gifts. . .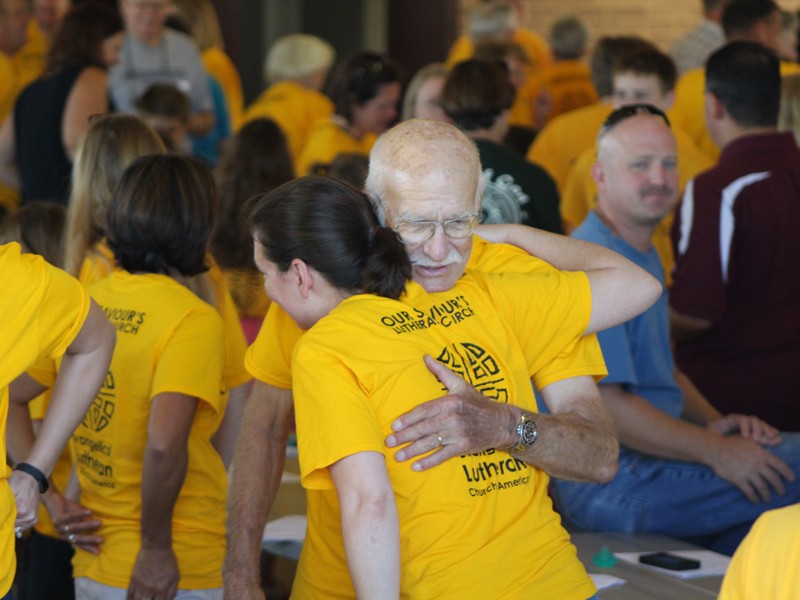 As we GATHER together, God gives us a people with whom we learn to laugh and to forgive, to share and to hope. We discover what it means to be a Christ-like community.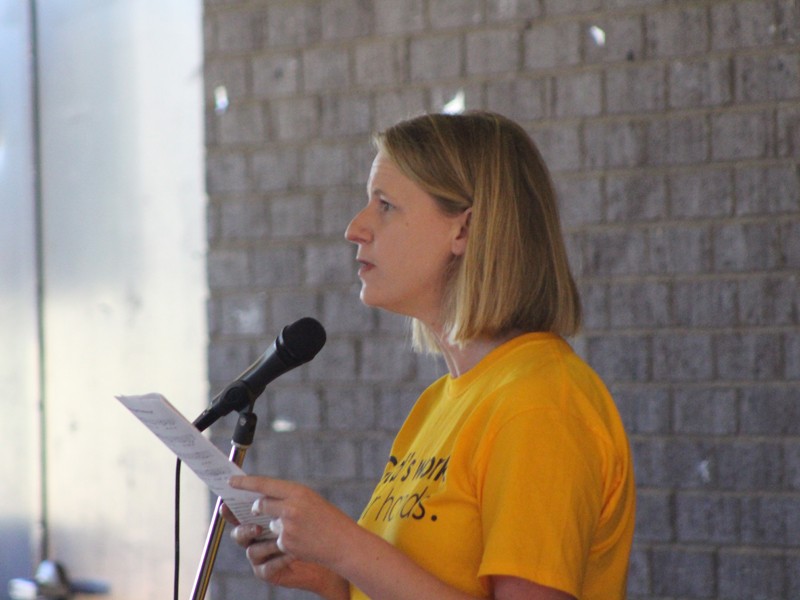 As we encounter God's WORD, God both comforts us (accepting us "as is") and challenges us (calling us to become more). We hear a wisdom that rings through the ages.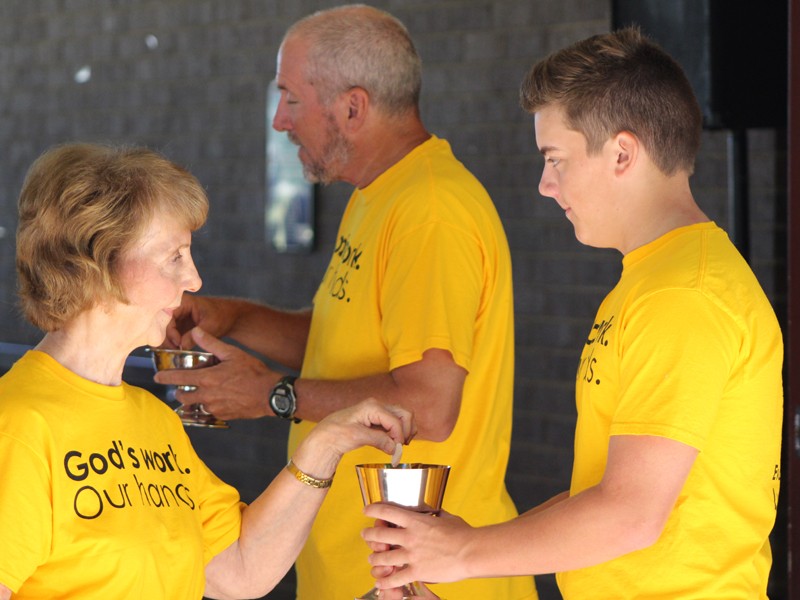 As we share a MEAL at the Lord's Table, God feeds us with forgiveness through the body and blood of Jesus. With humility, we receive a gift that sustains and empowers us.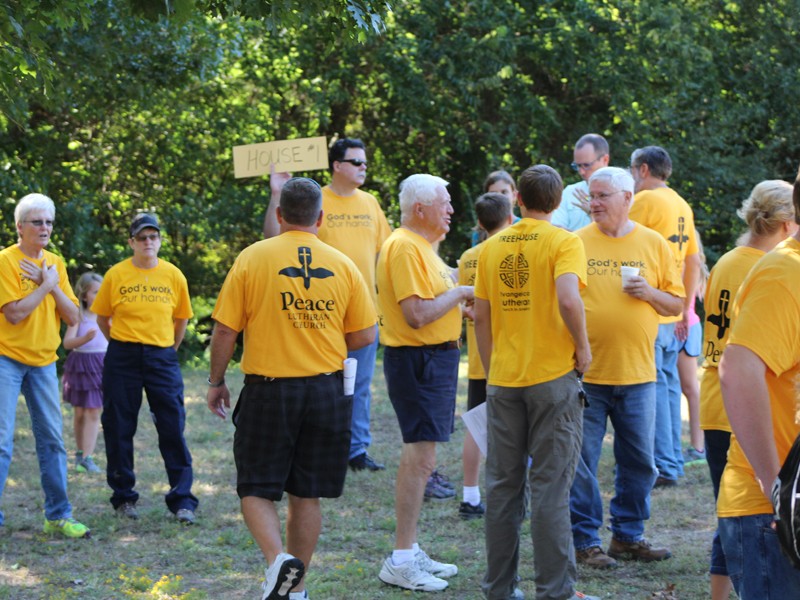 As we are SENT into the world, God trusts us to use the "gifts of our lives" in this world and to listen for divine guidance. Having been renewed, we are now entrusted.
"Gather, Word, Meal, Sent" (basic pattern for worship among Lutherans) is fundamentally about what God is doing. We thank God for coming to us in a way that we can see, hear, and taste.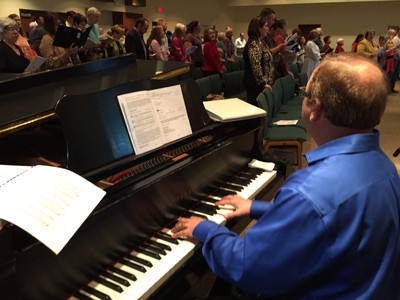 9:30am
This worship offers variety in music from traditional hymns to contemporary praise songs. It follows a liturgical format.
Our various choirs (vocal and bell) as well as guest musicians (from violins to a Dixieland Jazz band to the Texas A&M Trombone Choir) also enrich both worship services on a regular basis.
NOTE: During the summer, there will be No Sunday School for the children. The adults will have Sunday School starting at 8:15 am. For more information on the schedule and events, go to our calendar.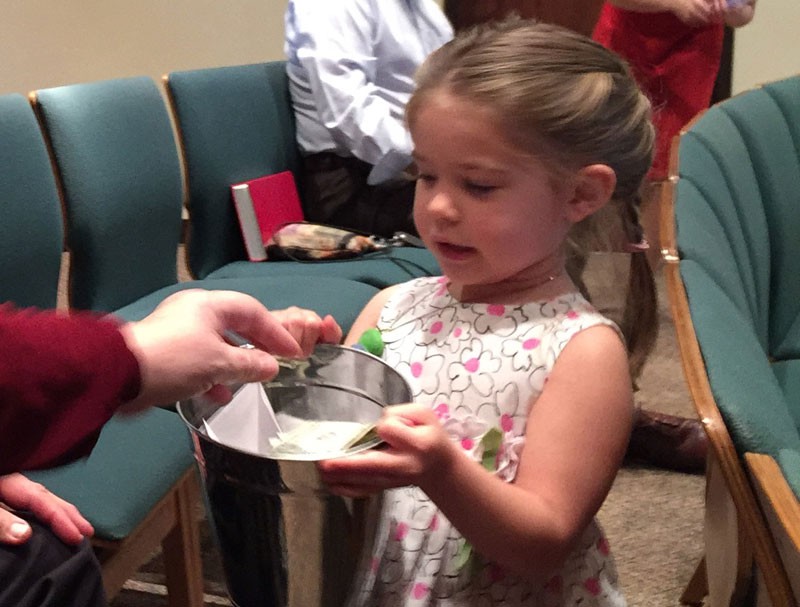 Children are always welcome in worship. In the cry of a baby or the fussiness of a toddler, we hear a new voice that speaks to God. We welcome the sounds of their participation.
During the service, we offer a CHILDREN'S SERMON to help them connect more closely with the leader and to hear a message geared specially for them.
On the third Sunday of the month (except December), our children take up a NOISY OFFERING to support a good cause! Learning about others and how to give is blessed.
We also know that there are times when it might be best for your child or you to take advantage of the NURSERY,

where you will meet Jane McPherson, a long-time paid staff member.

This is available throughout Sunday morning

, as well as some other special services and events.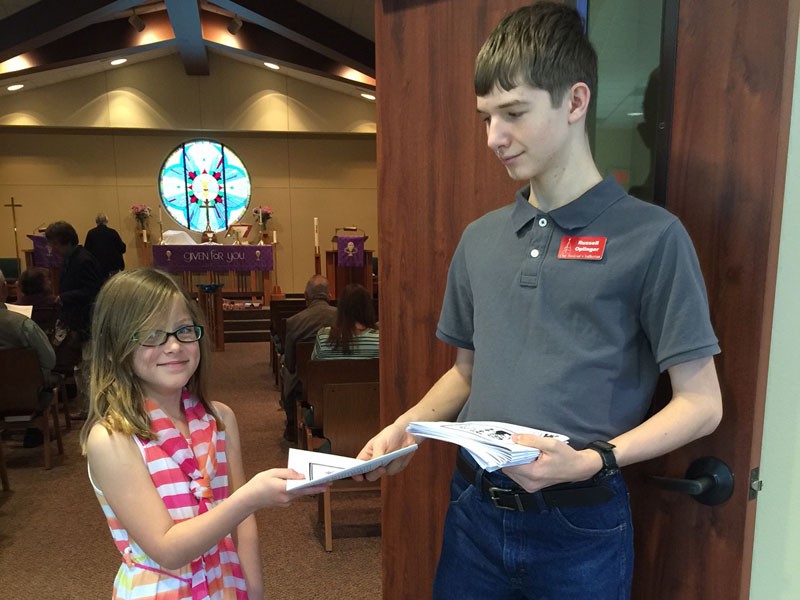 Our OLDER YOUTH are also encouraged to be active in the worship service.
BE AN ACOLYTE: Light candles to remind people that Jesus is the "light of the world" and help with the worship service in various ways.
RECEIVE FIRST COMMUNION INSTRUCTION: Learn more about Jesus and the difference that this sacrament makes in our lives during an interactive class with the pastor and parents.
HELP LEAD MIDWEEK SERVICES: As part of their leadership development, confirmation students (7th and 8th grade) are expected to help lead these services during the seasons of Advent and Lent.
READ, USHER, or BE A COMMUNION ASSISTANT: These different experiences engage youth in worship and help them discover their gifts.
SERVE ON THE A/V TEAM: Tech-savvy? Running the slide presentations during Sunday services is a good use of that talent!"
Sacraments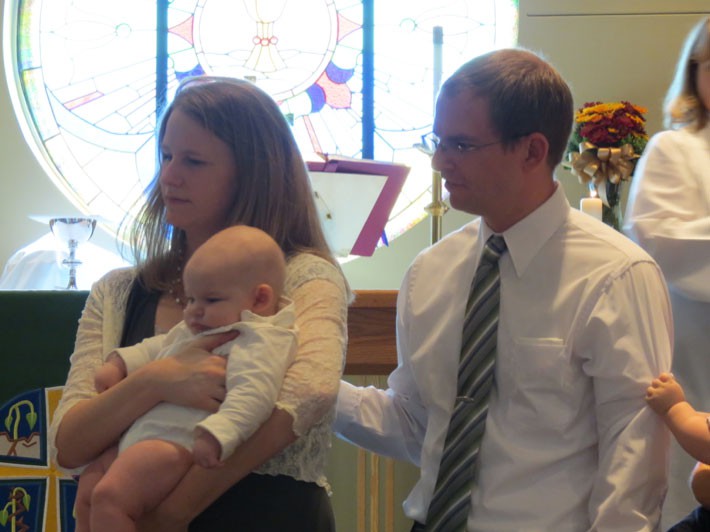 Though we receive grace in various ways, God has promised to meet us in two special ways:
Holy Baptism: We splash in the waters of baptism, knowing that God forgives, strengthens, and gives us a purpose. We then daily walk in this baptismal covenant—dying to our "old" self and rising to "new" ways!
Holy Communion: Through bread and wine, God gathers us around the table to remind us that we are forgiven and we are called to live as the people of God.
Music Ministry
Our music ministry adds a vital element to our worship experience. Words and tunes often echo deep within us and shape us during the rest of the week. All are welcome!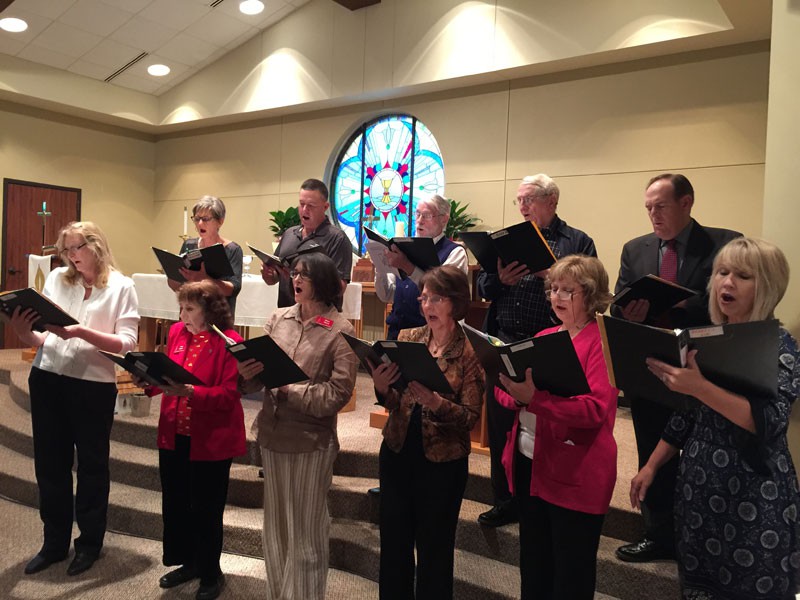 Chancel Choir: Vocal rehearsals on Wednesdays at 7:00pm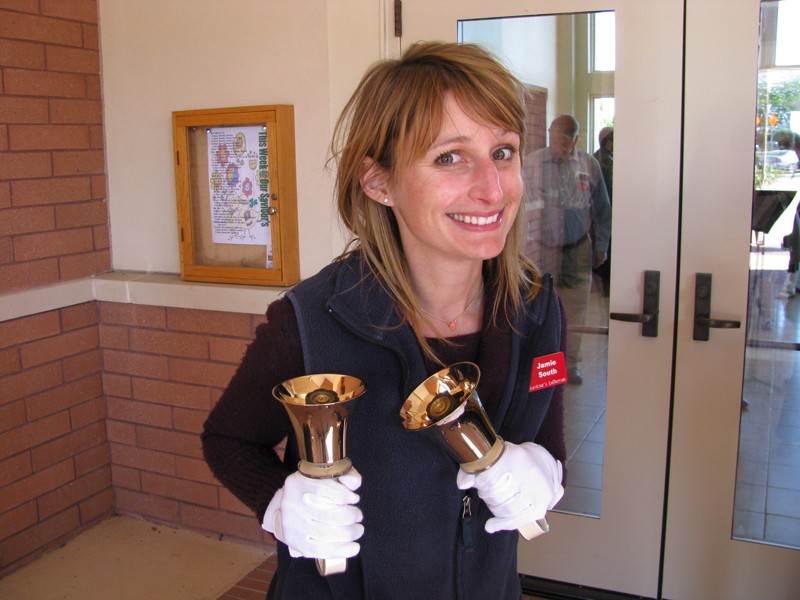 GatheRing Bells: Rehearsals on Tuesdays at 7:30pm
NOTE: During the summer, please view our calendar to get the latest update on our rehearsals.
Assisting with Worship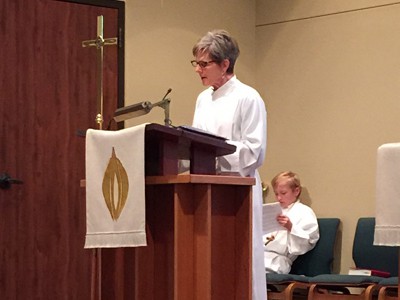 When people help with the worship services, sometimes it is done as a good duty. However, there are sacred moments that we deeply cherish:
Tenderly preparing the Table of Our Lord (altar guild)
Encountering the power of the scripture and prayers (readers, lay assistant)
Extending hospitality to someone (greeters, ushers) or
Guiding the worship service with visual images (video tech).
Contact us and we can direct you to the right person.