Connect
We are created to belong. However, we connect in different ways. Sometimes it might be at larger, more informal gatherings; other times in smaller, more intimate settings. We also connect around different things. Do you have a hunger for learning new things? Or do you just want the chance to sit and talk with others? Or do you want to be active, helping others? Do you want to meet solely with those of the same gender or age—or do you want to mix it up? All of these possibilities exist at Our Saviour's Lutheran Church. What would be best for you in connecting with other people?
The majority of our fellowship events are intergenerational–which is an incredible gift that our culture does not normally offer. In this congregation, we have the opportunity to learn how to care, support and enjoy one another. However, sometimes we focus more on adults and other times more on children and youth—and still other times it is simply for all ages.
For adults mainly . . .
Imagine sharing a delicious gourmet dinner with your spouse or friends at the "Feast of St. Valentine" while the youth of the church serve participants in high style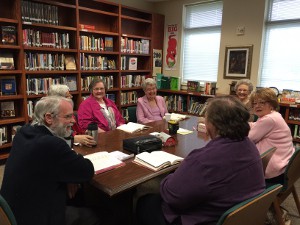 Enjoy a meal that is a fundraiser for Habitat for Humanity, maybe purchase something from a Youth Silent Auction, and cherish the ability to support a good cause
For all ages . . .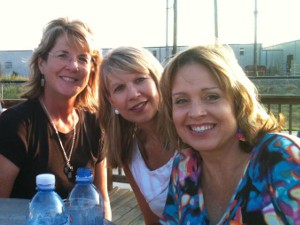 Enjoy a "Night with The Bombers"—watching the minor league baseball team, enjoying an all-you-can-eat buffet while kids play unlimited games
Delight in a special Easter Breakfast, a congregational potluck, or a Christmas Potluck/Silent Auction
Comfort Food Cook Off, supporting the homeless in our community.
Feast of St. Valentine sponsored by the youth of OSLC as a thank you for the generous support the congregation gives. Enjoy a gourmet meal with your sweetheart or a larger group.
For children and youth . . .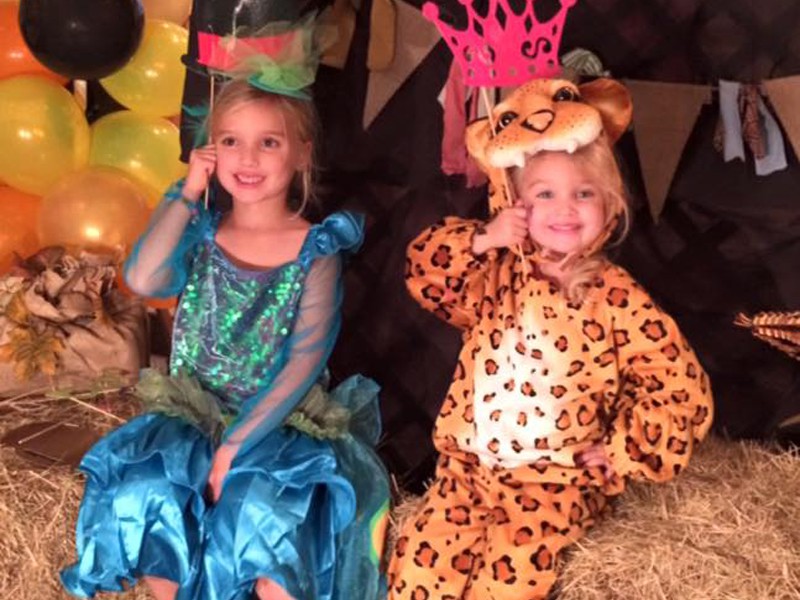 Dress up in Halloween costumes, enjoy games, and "trunk-or-treat" at the Fall Festival
Sing Christmas carols and deliver small gifts to people who are home bound
Hunt for Easter Eggs (between services on Palm Sunday)
Celebrate graduation from high school / college with a Church Picnic
Serve those less fortunate in a Youth Mission trip.
Camp Chrysalis, Day Camp is held at Our Saviour's during the day.
Vacation Bible School
Sr. High age youth attend Lutherock Adventure Camp in Newland, North Carolina. Registration Form
Confirmation age youth attend Camp Chrysalis in Kerrville, Texas. Registration Form
Elementary age youth (finished first grade-sixth grade) will attend Camp Lutherhill in LaGrange, Texas. Registration Form
Small Groups
In smaller groups, there is more of an opportunity to develop relationships of trust and support as we go through life joys and struggles. Though there are many other types of small groups available, these two are focused more according to age.
LIFErs
Young adults and families meet for lunch the last Sunday of each month after the late service. Through laughter and support, good relationships are formed!
Water to Wine
This bi-monthly small group is focused on fellowship and service. This group graciously welcomes people, usually a bit older than the young adults and families!
Educational Opportunities
Sunday Morning, 9:30 am
Normally we hold two adult classes on Sunday mornings, sometimes three!
BOOK CLUB: Ron Burgess leads the study of the book "Soul Keeping" by John Ortberg (Library)
FAITH LESSONS: In this video series, Ray Vander Laan opens and illuminates the scriptures in amazing ways! (Classroom 1)
Library
Looking for comfort or challenge? Information or inspiration or entertainment? Our library has over 1600 books and DVDs! Plus new additions are made on a regular basis! Children to scholars and everything-in-between will find something here!
Weekdays
Men's Prayer Breakfast: 1st and 3rd Monday of each month at 7am (Denny's in College Station)
Study of Upcoming Sunday Lessons: Tuesdays at 10:00am (Library)
Thursday Afternoon Class, 2-4 pm: Sam Koenning teaches this class about the formative period in early Christianity for about 10 weeks in the fall and 10 weeks in the spring (Classroom 1).
Monthly
All women are welcome to attend these Bible Studies. Please call the Church Office for contact information and location.
Women of Faith Bible Study: Currently studying "For the Love" by Jen Hatmaker. Meets every other week on Tuesdays.
Women, Wine & Word: 3rd Monday of each month, 7:00 pm.
The following Bible Study groups meet the 3rd week after the 1st Monday each month.
Ruth Circle: 3rd Monday at 7:00pm
Miriam Circle: 3rd Wednesday at 9:00am
Tabitha Circle: 3rd Thursday at 9:00am
Women, Wine, and Word: 3rd Monday at 7:00 pm
Women of Faith: Tuesdays about every week. Watch the calendar for details.
Women of the ELCA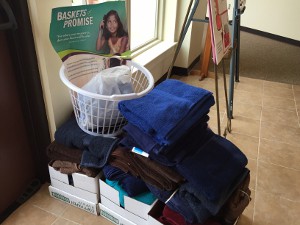 With a mission to "mobilize women to act BOLDLY on their faith in Jesus Christ", this group engages in Action, Growth, and Community.
Sewing quilts/Preparing Health Kits: Last year they were given to people in the Philippines who had suffered from the floods.
Support to Our Saviour's: Honor high school and college graduates at a Church Picnic. Prepare food when there is a death. Offer the opportunity to purchase Fair Trade Coffee and Tea. Bake Cookies for the "Spring Big Event" (shape up church lawn and building).And the list continues on!
Monthly Bible Study: Four different opportunities (Women of Faith as well as Ruth, Miriam, and Tabitha Circles) are offered at different times and on different days (see paragraph above).
OSLC Retreats, Brazos Valley Cluster Meetings, Synod Conventions: These are all ways in which women can connect to one another more deeply and more broadly.
Service Opportunities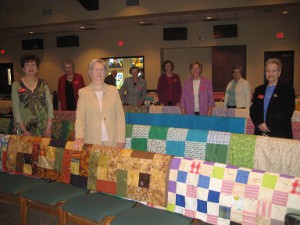 Some of us like to connect while our hands are busy!
Women of the ELCA Quilting: Meets the last Thursday of each month at 9:00am (Classroom 1)
Help with Family Promise – Provide shelter, meals, and support services for homeless children and their families who are working toward sustainable independence.